Composer, Musicologist, the author of music of more than 55 shows, performances, festivities, entertainment programmes, musicals, 37 films (incl. animation), more than 150 songs (for children; choral, pop, rock, folk, etc), 196 instrumental pieces, author of a lot of articles and documentaries devoted to music, musicians and culture.
Producer of a range of the Best Ukrainian acts, shows, and artists.

...My music career began at the age of five. Thanks to

Mo

m...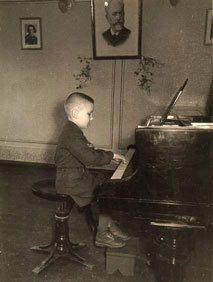 After completing the Music Pedagogical Institute, 15 years later, I played for an army orchestra, at dances, weddings, for TV programmes before becoming a serious musician...Thanks to the Soviet Army!

The next stage in my development was at the age of 22, under the auspices of the «Ukr-Concert» organisation. Like a «Music-man» I played on keyboards, guitar, bass and other instruments for various bands and groups, travelling all over the country, from Arkhanhelsk to Central Asia and Kamchatka. My debut as a composer on the big stage was in 1979 when my music was put to Moris Carem's lyrics. My creative life started!

...The yearning for real creative work as a composer led to self - education on such subjects as history of music, arrangement, music forms etc. My music began to resound throughout the USSR on TV and Radio...

Everywhere and for a long time...

A new milestone was reached when I started to experiment with electronic music. This experiment is still continuing...

Another big interest was journalism. I interviewed such stars as: Ravi Shankar, Pat Mathini, Pink Floyd, Stas Namin, Alexander Gradsky, Emi Steward, Suzy Quatro. Such interviews were welcomed by the press, moreover, they were a novelty at that time...Thanks to that time...
The result of endless searches for self-improvement was reflected in a discography of 19 albums varying in content, form and spirit...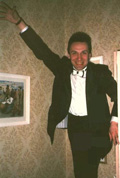 ...So, a big thank you to all those who are interested in my music - beginning with my friends in Ukraine and the diaspora and finishing with Mrs Clinton, who visited Kiev to receive my Children's CD a week before my daughter's birth...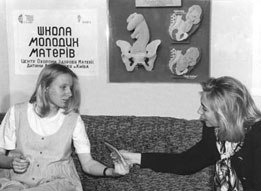 ---
To know more: phone/fax +380 (44) 253 9357;

e-mail: asparinsky@gmail.com